FRANCHISING: THE STORY OF 25 YEARS OF SUCCESS
Our strengths lie into experience, competence, and distribution on the national market.
Our franchising project was launched in 1997 and it stands out for the sales account formula with total return on the unsold items. It contributed to the rapid growth of the network of sales points and today we are present on the market with over 200 single-brand stores located throughout Italy, one of the most deeply rooted franchising companies in the area.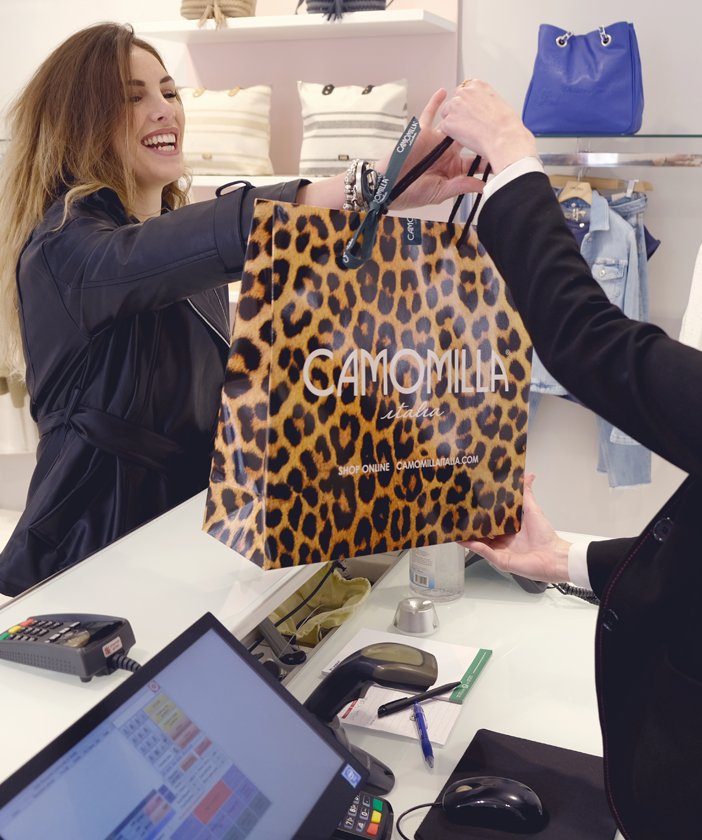 OUR WOMEN IN THE MIDDLE
CAMOMILLA italia has always shaped the production on the needs of a dynamic and graceful woman. Therefore, CAMOMILLA collections are designed for a total look where every garment is created to guarantee style and versatility. For over 40 years we have been synonymous with Italian style and quality. It is not just a business relationship. Starting a franchise store with us will make you join a team and create a real collaboration aiming to business growth.
START YOUR FRANCHISING
Or call 800. 895. 895 (toll free) for more information.